Are you searching for an easy crochet basket pattern to create or maybe you're interested in using a crochet basket to help with home storage? Regardless, you've found the perfect spot! This selection of 20 crochet baskets offers you a variety of basket patterns that will surely catch your eye and fit your home organizational needs. And there is a pattern for each skill level, so if you're looking for a basket pattern that is for beginners or one that is more advanced you'll find one here.
No matter if you're in search of a crochet basket that has handles, a small-sized crochet basket, a hanging basket, or a large crochet storage basket, you'll find a pattern here that caters to everyone's preferences! You're bound to discover a crocheted basket design that you'll be eager to bring to life.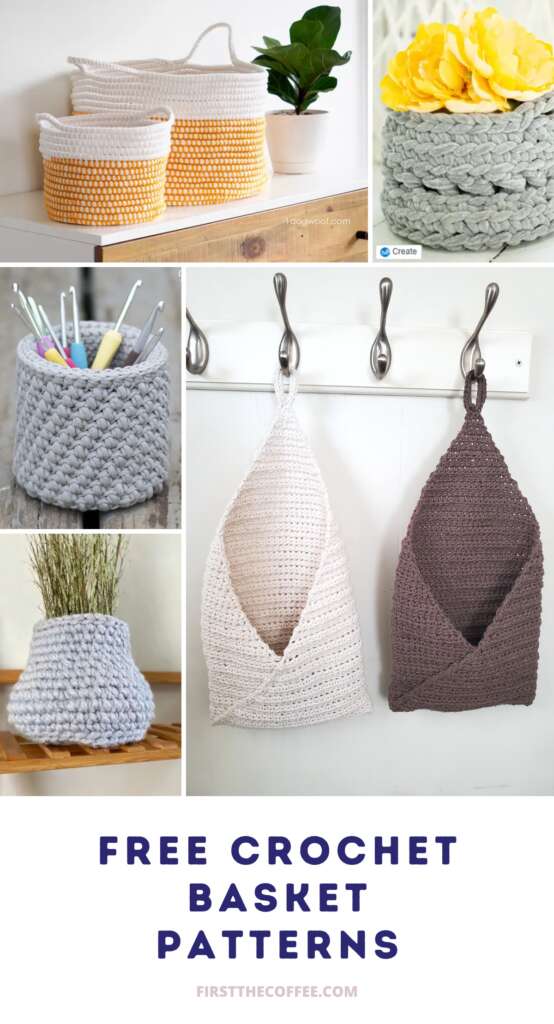 20 Free Crochet Basket Pattern
Well, this list has grown to be more than just 20 crochet basket patterns. There are just so many fantastic free crochet patterns for baskets out there by talented designers. Pick your favorite and start stitching one up today!