Make the perfect baby blanket with these free crochet baby blanket patterns.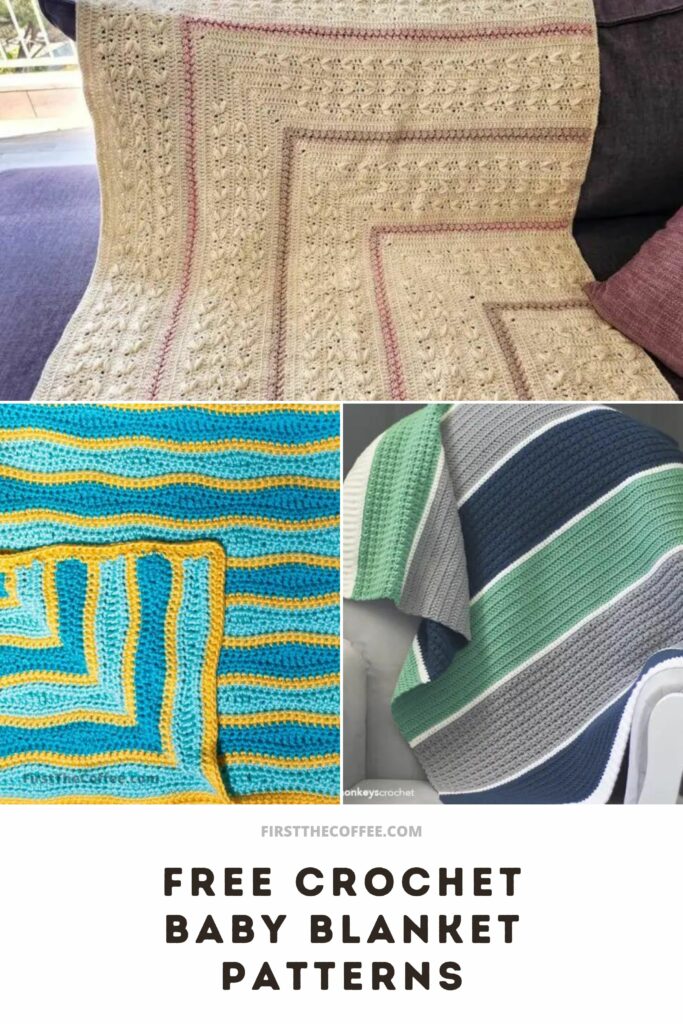 More Great Crochet Blanket Patterns:
Free Crochet Baby Blanket Patterns
Rainbow Ripple Baby Blanket Free Crochet Pattern from Ravelry
You can download the pattern for Rainbow Ripple Baby Blanket here.
There are quite a few images on Ravelry to give you plenty of ideas for color combos for this crochet baby blanket.
Spring into Summer Baby Blanket on Ravelry from Felted Button
You can find the pattern for Spring into Summer Baby Blanket here.
This crochet baby blanket pattern is a colorful corner to corner baby blanket, but it can also be made to any size that you want. Best to use yarn with long color runs to give the self-striping effect.
Even More Crochet Baby Blanket Patterns: