The Year 2020 – Free Cross Stitch Pattern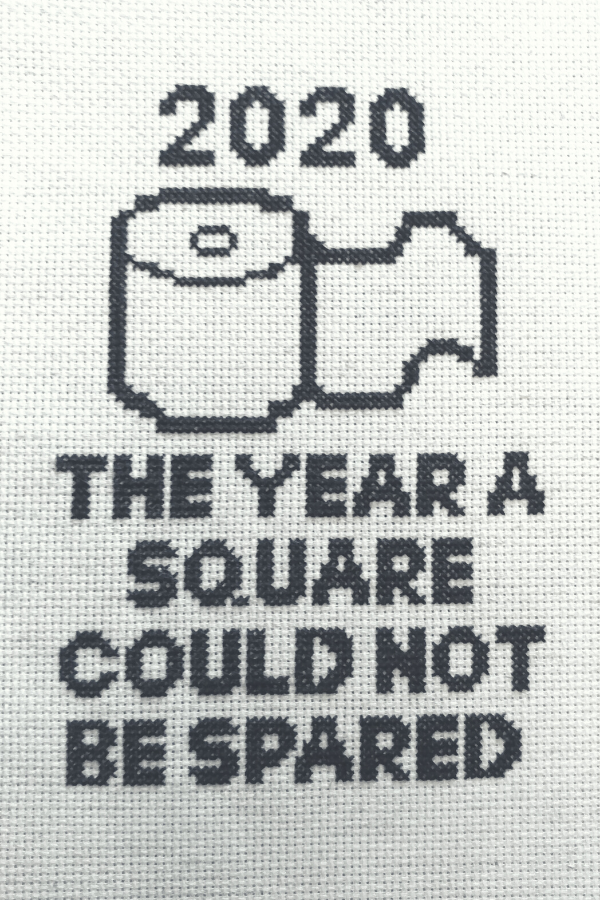 I had to do something to put some humor to the 2020 quarantine situation so I made this slightly snarky cross stitch pattern to commemorate the great 2020 TP shortage. Sometimes finding some humor in turmoil just helps.
Feel free to download the PDF pattern for free. Click here for the pattern.