Scrap yarn crochet blanket patterns can be thought of as an odds and ends blanket to help you use up parts of yarn skeins that you might have laying around. There are so many ways you can stitch up this leftover yarn to make beautiful crochet blankets that have a personal style and are utterly unique.
More Crochet Blanket Pattern Collections: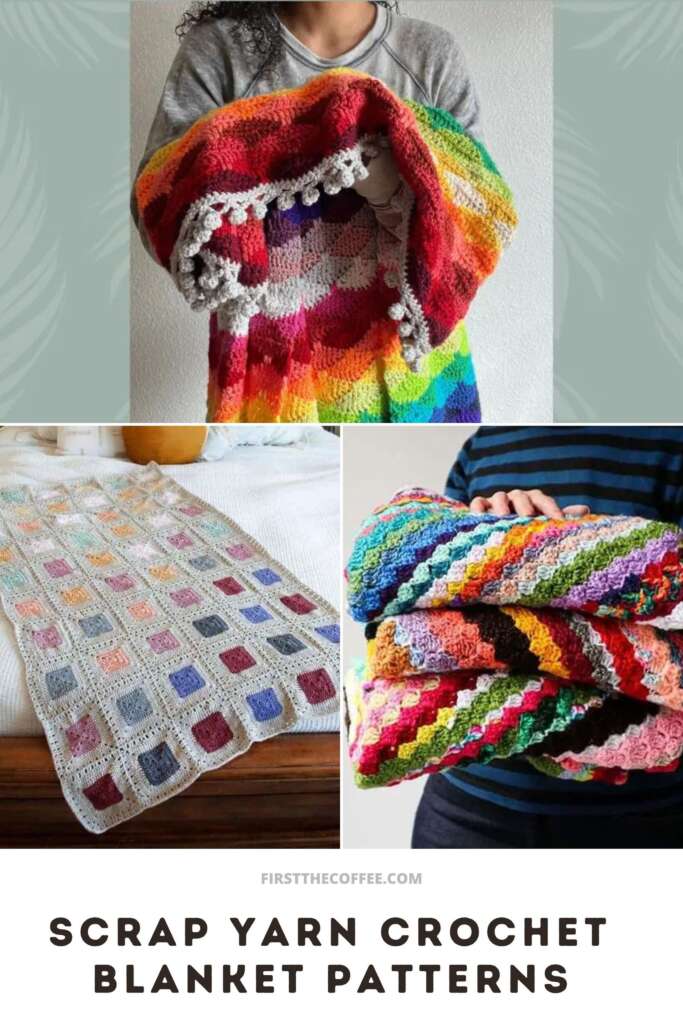 Why Use Scrap Yarn For A Blanket?
Using scrap yarn to make a crochet blanket offers some advantages and reasons why you might choose to make one with your leftover yarn.
Utilizing scrap yarn allows you to make the most of your yarn stash and minimize waste. Instead of letting those smaller leftover yarns go unused (or be thrown away), you can give them new life and purpose by using them to stitch up a beautiful and functional blanket.
Making a blanket with scrap yarn can be cost-saving. Rather than buying new yarn for a blanket, you can tap into your existing collection of scrap yarn, letting you save money while still creating something wonderful (let's face it, with inflation the way it is we all could use some money saving right now).
You can test out new color combos. Scrap yarn blankets offer an opportunity to experiment with putting different colors together that you might not have thought to try any other time.
Whether it's for practical, creative, or sustainable reasons, using scrap yarn to make your next crochet blanket opens up a world of possibilities. So let's gather that leftover yarn, let your creativity soar, and embark on a crochet scrap yarn blanket adventure.
Scrap Yarn Crochet Blanket and Afghan Patterns
Blast through your yarn leftovers with these beautiful scrap yarn blanket patterns.