Boo! Welcome to this roundup of adorable and spooktacular crochet ghost patterns! Halloween is just around the corner, and there's no better way to get into the spirit of the season than by creating your own handmade ghosts to decorate with.
Ghosts are an iconic symbol of Halloween, and these crochet ghost patterns offer a fun and adorable way to add some spectral charm to your home for the season. Whether you're a beginner looking for a quick and easy crochet ghost project or an experienced crocheter, you'll find a cute crochet ghost that is just right.
So, grab your crochet hook, and let's make some ghoulishly delightful creations!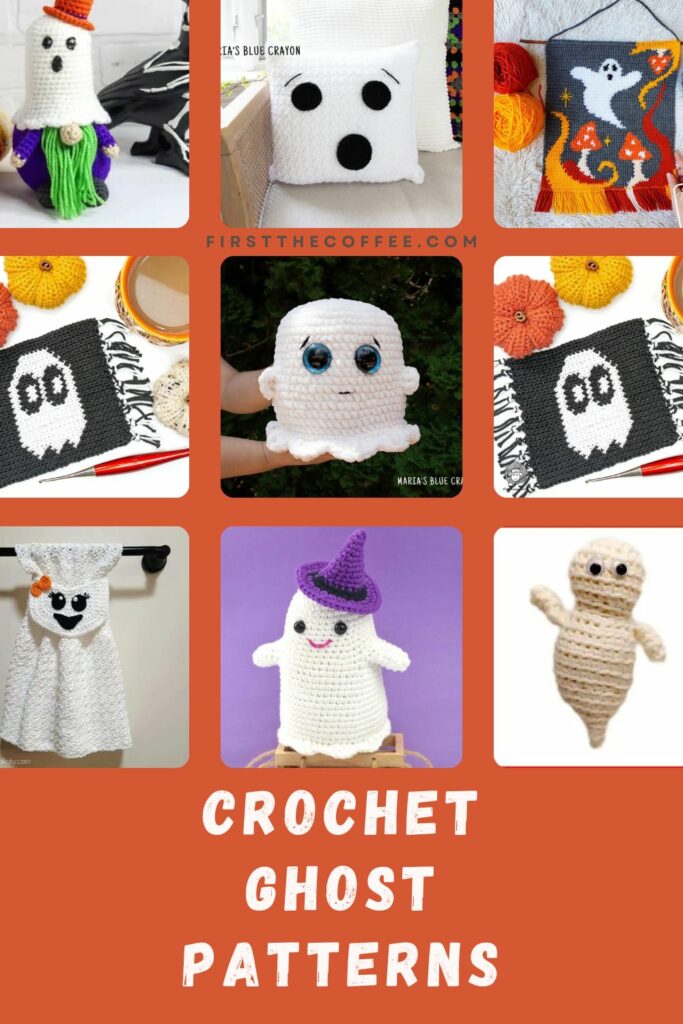 More Crochet Patterns You'll Love:
Crochet Ghost Home Decor Patterns
Free Crochet Ghost Patterns
Photo Credit: Maria's Blue Crayon
Get ready for fall and Halloween festivities with this irresistibly cute and squishy Ghost Plushie from Maria's Blue Crayon. This adorable crochet ghost is stitched up using ultra-soft blanket yarn and makes a great huggable companion. Its plush texture makes it the perfect cuddle buddy for the spooky season. Easy to make and absolutely adorable, this ghost plushie will surely be a hit with both kids and adults alike
Introducing the friendliest crochet ghost pattern you'll ever find—perfect for adding a dash of cuteness to your handmade Halloween decor! This no-sew amigurumi ghost is a breeze to make, even for crochet beginners. With the easy-to-follow instructions, you'll have a charming little ghost friend in no time. It's the ideal combination of spooky and cute for this Halloween season.
Add a touch of spooktacular charm to your home with this crochet Ghost Squish from Moogly.
Photo Credit: Winding Road Crochet
Introduce a touch of whimsy to your Halloween décor with the Crochet Ghost Gnome from Winding Road Crochet. This charming little gnome is the perfect blend of spooky and cute, making it a wonderful addition to your gnome collection.
Photo Credit: Stitch By Fay
Get ready for Halloween with this one-piece crochet ghost pattern from Stitch By Fay. Worked from the top down, this charming ghost requires minimal sewing—just enough to attach its adorable pumpkin hat.