Welcome to our roundup of mosaic crochet blanket patterns.
Mosaic crochet, characterized by its intriguing color play and geometric designs, allows for an engaging crafting experience. Whether you're an experienced crocheter in search of a different project or a novice looking to expand your skills, these patterns cater to varied levels of expertise.
So, gather your crochet tools and chosen yarn and explore the unique realm of mosaic crochet with this wonderful collection of mosaic crochet blanket patterns.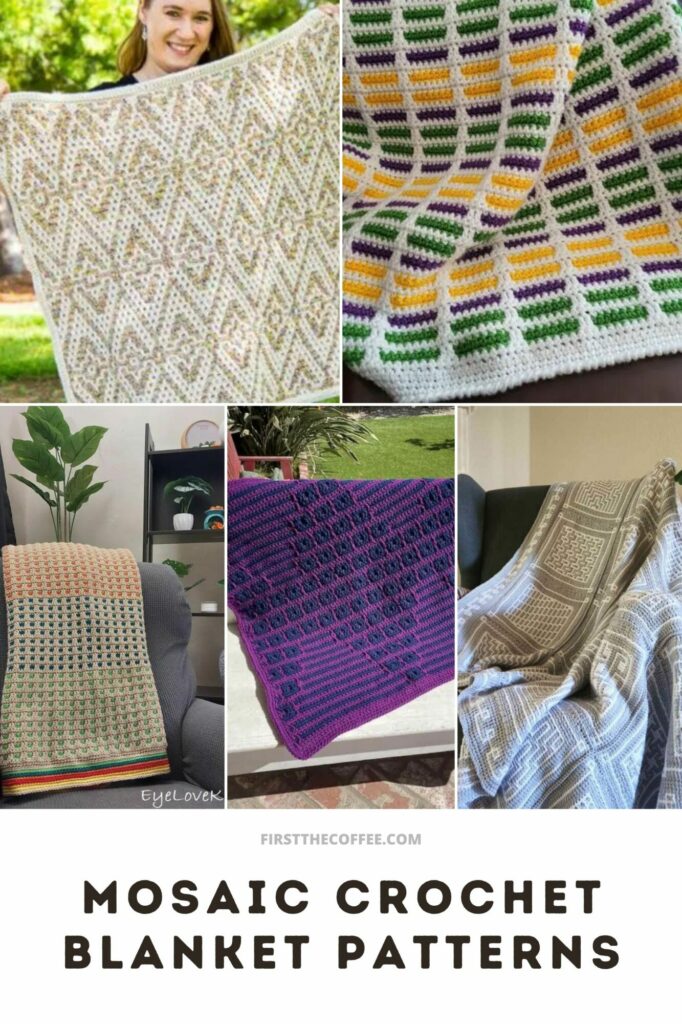 More Crochet Blanket Patterns to Keep You Busy:
What are the Different Stitches Used for Mosaic Crochet?
The fundamental stitches utilized in mosaic crochet comprise the single crochet (sc), chain (ch), and double crochet (dc).
What makes mosaic crochet unique is how some of these stitches are worked into the stitches from two rows below, instead of the row directly above as in traditional crochet.The choice of whether to use a single crochet, chain, or double crochet two rows below is determined by a color chart or graph. This chart serves as a visual guide for the crocheter, indicating where each stitch and color change should occur to create the desired mosaic effect.
Mosaic Crochet Blanket Patterns